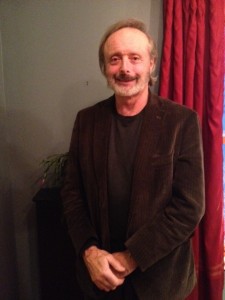 Copper Island Behavioral Health Services was founded in 2008 when Tom Collins decided to leave his position with Marquette General Hospital and start his own practice.
Since earning his Masters in counseling from University of Michigan in 1978 and becoming a licensed masters social worker and certified advanced alcohol and drug counselor, his work situations provided him with a breadth of experience that many in the counseling field are not fortunate to have.
• Director of Dial Help Inc. in Houghton Michigan for twelve years.
• Supervisor of emergency services at Bay/Arenac Community Health in Bay City Michigan for five years.
• Psychotherapist and addiction counselor and supervisor at Marquette General Hospital for twelve years.
• Private practice for five years.
I believe most people want to be happy and find some contentment and balance in their lives. We want to have a sense of well being with ourselves, especially in our relationships and in our work. But at times this can be amazingly difficult. In our counseling relationship, where you will be encouraged to be your true self, we will discover what is making life so difficult and how to create change that will move you toward balance and better health. Whatever difficulty you are experiencing now, you have an opportunity to grow and expand your potential. We really do not change and grow emotionally wiser when times are good. It usually happens when times are tough or when it doesn't seem quite right. I am here to help, encourage, guide you and support you the best I can. My training and education over the past thirty four years has gleaned a large selection of interventions, strategies and ideas that may help you. My experience with hundreds of clients has been my biggest teacher. I am confident that I can help you, and if I cannot, I will refer you to someone who can.
Check out on this website my comments on some of the issues that you may be dealing with. I look forward to working with you.